About us
Since our foundation in 2000 we have been growing in surface and warehouses, in
team members and associates, and in projects too. The great attention to the market and the great ability to offer the right answer make us a leader in the packaging market.
Choosing the right packaging means a better producing chain and a significant saving of money.
This philosophy encourages us to invest and believe in the future.
2019
We create a new pallet for export, JPALL, which offers a new structure and a great performance
---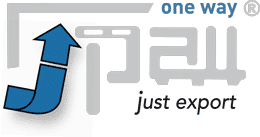 2016
The requirements of logistics and automation encourage us to invest and improve our production and our technologies.
2015
We create Vipall, an innovative and revolutionary plastic pallet.
---
2014
We invest in services for our customers. We create a washing system for pallets and containers and our products become customizable
2013
We respond to the requirements of our customers and we introduce a rental service of our products.
2012
CMP starts selling abroad. We participate in exhibitions and we start building a network of foreign retailers and partners.
2006
We create Vinplast, a patented system for wine storage.
---
2000
CMP is founded and starts producing plastic pallets and packaging.